Digital retouched cakes illustrations from my originals Ink and Pastel illustration about the Parisian famous and delicious cakes from Ladurée Pastry.
The "Paris" word was made using the pen from my tablet. 

The originals were made on an handmade paper that presents a ragged interesting finishing.
You can find the original artwork on sale at my Etsy Shop:
https://www.etsy.com/uk/listing/159524473/original-ink-and-pastel-illustration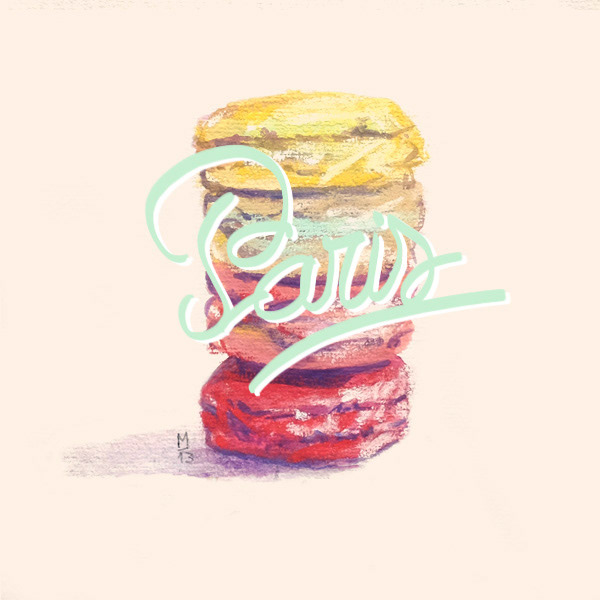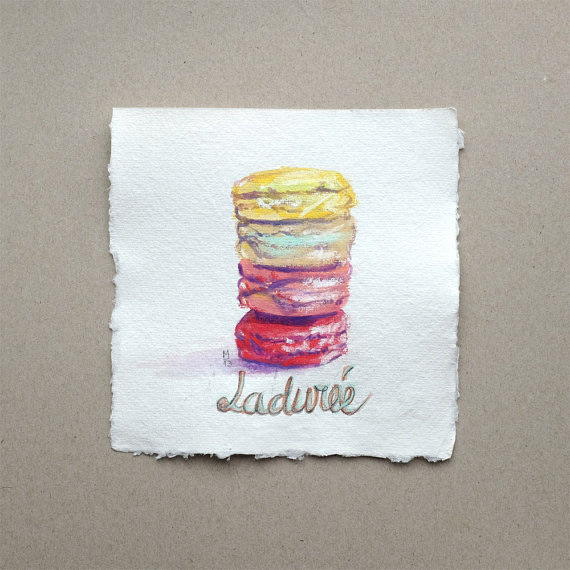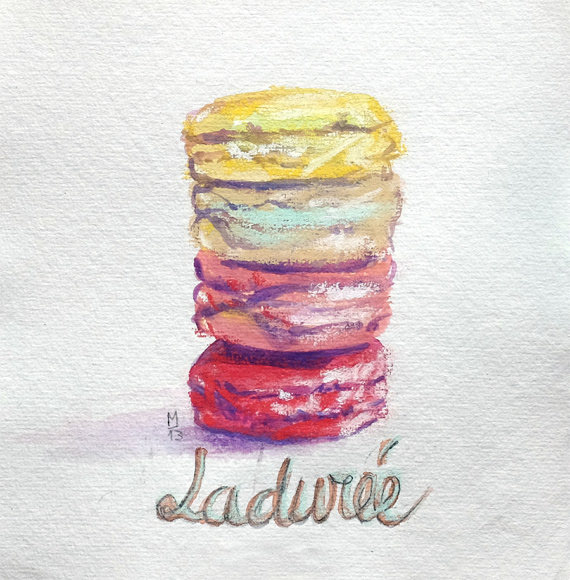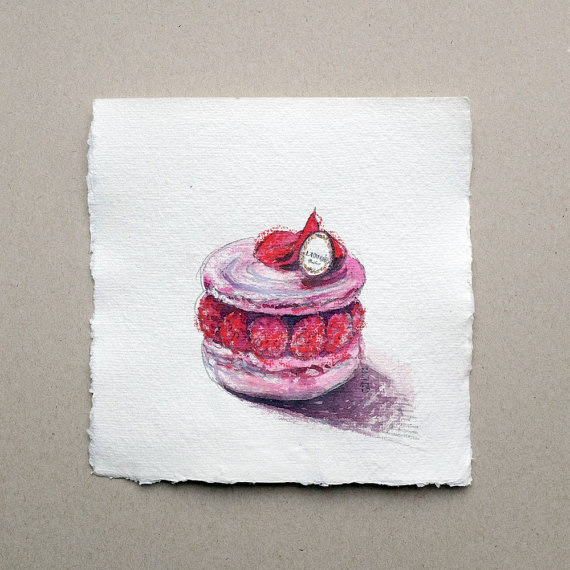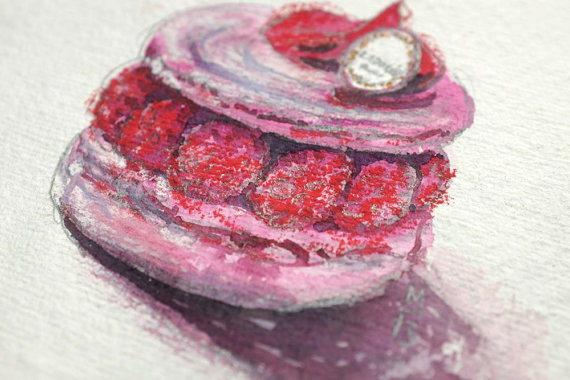 Leave a comment and share if you wish. Thank you!